Miniature Pottery Workshop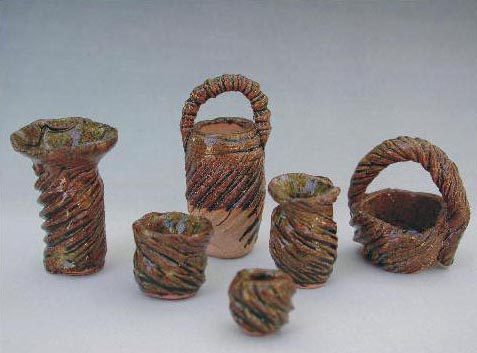 clay doodling
Create pottery, miniature pots, bowls, plates, cups, vases... using two of the most ancient clay building techniques, namely coil construction and pinching a pot. To these methods your instructor with add her own flair of creating ceramics vessels.
Laying coils of clay upon one another to form pottery is an age-old technique still used by master craftsmen today. By pinching clay with your hands, you can make the simplest of all pottery, a pinch pot, sometimes called a thumb pot. Going far beyond the basics, you will be shown how to join clay, attach handles and place a foot on pots.
Instructions on how to embellish the surface with texture and decorated with colored slips will yield some rather sophisticated results. This is in all levels class; instructor will proceed at your level.
Your $125 fee includes all materials, firing and instruction for 4 "hands on" sessions. You may bring your own tools or use ours.